Cyril Connolly - The Unquiet Grave and other works (12 books)
Category

Other

Type

E-Books

Language

English

Total size

115.2 MB

Uploaded Byworkerbee
Downloads

136

Last checked

Dec. 01st '19

Date uploaded

Nov. 01st '19

Seeders

15

Leechers

4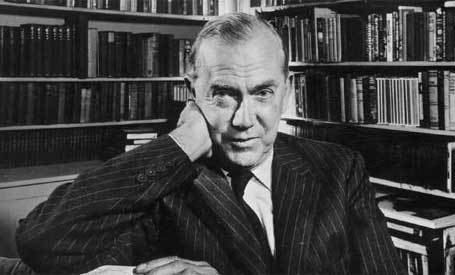 CYRIL CONNOLLY (1903-1974) was an English literary critic, novelist, and man of letters. He was the founder and editor of the influential literary magazine Horizon (1940-49). As a critic he was personal and eclectic rather than systematic, but his idiosyncratic views were perceptive and conveyed with wit and grace. Kenneth Tynan praised Connolly's style as "one of the most glittering of English literary possessions."

As a young man, Connolly made his reputation as a critic for The New Statesman, and throughout his career he was admired, though more in England than elsewhere, as a travel writer and a parodist. His only novel, THE ROCK POOL (1936), based on his experiences in the south of France, is a satirical work describing a covey of dissolute drifters and the headlong decline of a young Englishman at a French Riviera art colony.

His most notable books are his essay collections, including ENEMIES OF PROMISE (1938), in part of which he attempts to explain his failure to produce the literary masterpiece that he and others believed that he should have been capable of writing, and THE CONDEMNED PLAYGROUND (1945), an assemblage of autobiographical essays, satirical skits, and assessments of literary figures such as James Joyce, Andre Gide, Thomas Mann, and others. Despite knowing references to the writers and artists who were his contemporaries, Connolly did not write from inside the artistic life of his time. His characteristic themes and interests are those of an elegist who looks out on a fallen world and expects little but disappointment from the present. Even so, his essays remain vivid documents of English literary life in the 1930s and early 40s.

THE UNQUIET GRAVE (1944) , written under the pseudonym "Palinurus", is considered by many to be his most enduring work. It is a highly personal journal written during the devastation of World War II and filled with introspective passages and nostalgic musings that deal with aging, the break-up of a long term relationship, and the horrors of the war around him. It is also a wonderfully varied intellectual feast: a collection of aphorisms, epigrams, and quotations from such masters of European literature as Baudelaire, Sainte-Beuve, Flaubert, and Goethe.


The following books are in PDF format unless otherwise noted:

== FICTION ==

* Rock Pool, The (Obelisk, 1936 / Atheneum, 1968) -- ePUB + PDF
* Shade Those Laurels (Pantheon, 1990). Completed by Peter Levi.

== NON-FICTION & LETTERS ==

* Condemned Playground: Essays 1927-1944 (Routledge, 1945)
* Enemies of Promise (Macmillan, 1948)
* Evening Colonnade, The (HBJ, 1975)
* "Introduction" to Great English Short Novels (Dial, 1953)
* Previous Convictions: Selected Writings of a Decade (Hamish Hamilton, 1963)
* Romantic Friendship, A: Letters to Noel Blakiston (Constable, 1975)
* Selected Essays of Cyril Connolly (Persea, 1984). Peter Quennell, ed.
* Unquiet Grave, The: A Word Cycle by Palinurus (Harper & Row, 1973)
* Unquiet Grave, The: A Word Cycle by Palinurus (Viking, 1957)

== OTHER ==

* Cyril Connolly: Journal and Memoir [David Pryce-Jones] (Ticknor & Fields, 1984)
* Silence of the Sea [Vercors] (Macmillan, 1944). Cyril Connolly, trans.


All PDFs courtesy of @Mohamed5438

____________________________________________________________________________


PLEASE HELP TO SEED! If you like these books and want others to have access to them, please help to seed for as long as you can. The more you seed, the longer the torrent will live, and the easier it will be for me to upload new content. Thank you!

Files:
Connolly, Cyril
A Romantic Friendship_ Letters to Noel Blakiston
Connolly, Cyril - A Romantic Friendship (Constable, 1975).jpg (284.8 KB)
Connolly, Cyril - A Romantic Friendship (Constable, 1975).pdf (8.4 MB)
Condemned Playground, The
Connolly, Cyril - Condemned Playground, The (Routledge, 1945).jpg (227.8 KB)
Connolly, Cyril - Condemned Playground, The (Routledge, 1945).pdf (12.7 MB)
CONNOLLY.txt (3.8 KB)

Cyril Connolly_ Journal and Memoir [David Pryce-Jones]

Pryce-Jones, David - Cyril Connolly_ Journal and Memoir (Ticknor & Fields, 1984).jpg (177.8 KB)
Pryce-Jones, David - Cyril Connolly_ Journal and Memoir (Ticknor & Fields, 1984).pdf (5.0 MB)

Enemies of Promise

Connolly, Cyril - Enemies of Promise (Macmillan, 1948).jpg (534.8 KB)
Connolly, Cyril - Enemies of Promise (Macmillan, 1948).pdf (11.0 MB)

Evening Colonnade, The

Connolly, Cyril - Evening Colonnade, The (HBJ, 1975).jpg (200.7 KB)
Connolly, Cyril - Evening Colonnade, The (HBJ, 1975).pdf (17.3 MB)

Introduction to Great English Short Novels [ed.]

Connolly, Cyril - Introduction to Great English Short Novels [ed.] (Dial, 1953).jpg (189.5 KB)
Connolly, Cyril - Introduction to Great English Short Novels [ed.] (Dial, 1953).pdf (1.6 MB)

Previous Convictions

Connolly, Cyril - Previous Convictions_ Selected Writings of a Decade (Hamish Hamilton, 1963).jpg (107.3 KB)
Connolly, Cyril - Previous Convictions_ Selected Writings of a Decade (Hamish Hamilton, 1963).pdf (6.8 MB)

Rock Pool, The

Connolly, Cyril - Rock Pool, The (Atheneum, 1968).jpg (741.9 KB)
Connolly, Cyril - Rock Pool, The (Atheneum, 1968).pdf (8.9 MB)
Connolly, Cyril - Rock Pool, The (Obelisk, 1936).epub (186.5 KB)
Connolly, Cyril - Rock Pool, The (Obelisk, 1936).jpg (47.8 KB)

Selected Essays [ed. Quennell]

Quennell, Peter (ed.) - Selected Essays of Cyril Connolly (Persea, 1984).jpg (400.1 KB)
Quennell, Peter (ed.) - Selected Essays of Cyril Connolly (Persea, 1984).pdf (9.8 MB)

Shade Those Laurels

Connolly, Cyril - Shade Those Laurels (Pantheon, 1990).jpg (736.0 KB)
Connolly, Cyril - Shade Those Laurels (Pantheon, 1990).pdf (2.8 MB)

Silence of the Sea by Vercors [trans. Connolly]

Vercors - Silence of the Sea [trans. Connolly] (Macmillan, 1944).pdf (1.7 MB)

Unquiet Grave, The (English translations)

Connolly, Cyril - Unquiet Grave, The (English translations).pdf (206.4 KB)

Unquiet Grave, The (Harper edition)

Connolly, Cyril - Unquiet Grave, The (Harper & Row, 1973).jpg (311.2 KB)
Connolly, Cyril - Unquiet Grave, The (Harper & Row, 1973).pdf (17.1 MB)

Unquiet Grave, The (Viking edition)

Connolly, Cyril - Unquiet Grave, The (Viking, 1957).jpg (418.2 KB)
Connolly, Cyril - Unquiet Grave, The (Viking, 1957).pdf (7.2 MB)
Code:
udp://tracker.coppersurfer.tk:6969/announce
udp://tracker.opentrackr.org:1337/announce
udp://tracker.opentrackr.org:1337/announce
udp://9.rarbg.com:2710/announce
udp://exodus.desync.com:6969